Kelly Clarkson Got Mistaken For A Seat Filler And Her Reaction Was Perfect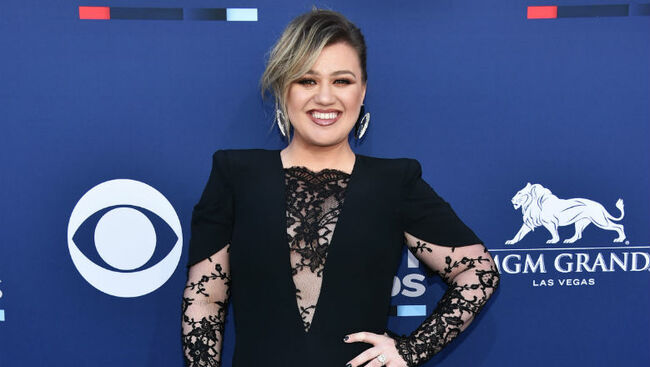 Kelly Clarkson stepped into the world of country for the 2019 ACM Awards on Sunday (April 7), where the always-versatile songstress took the stage for two separate performances. However, we're entirely sure that the singer was caught off guard when she was mistaken for a seat filler while in the audience to the Sin City affair.
After the star-studded show, which was hosted by Reba McEntire, Clarkson took to Twitter to recount the hilarious moment. "The greatest thing by far that happened to me tonight was being asked to move because some guy thought I was a seat filler at the ACM's tonight," the 36-year-old Voice coach wrote alongside laughing emojis and the hashtag #CantWinEmAll. "Literally, it made my night because he was so serious, and I just politely said no hahaha!!"
Clarkson had to leave her seat at least twice during the ceremony to hit the stage for performances with Jason Aldean for "Don't You Want to Stay" and Dan + Shay for "Keeping Score." In a pre-show interview with Nancy O'Dell of Entertainment Tonight, she told the host that it was going to be the first time that she performed the latter. "Honestly, the surprising part is Dan + Shay and I have yet to perform this song anywhere," she admitted. "This is the first we've been able to actually be in the same state and perform this song. ... So this is kind of cool. This is the first time we get to do it."